PAST EVENT
Tools for Change : Exhibition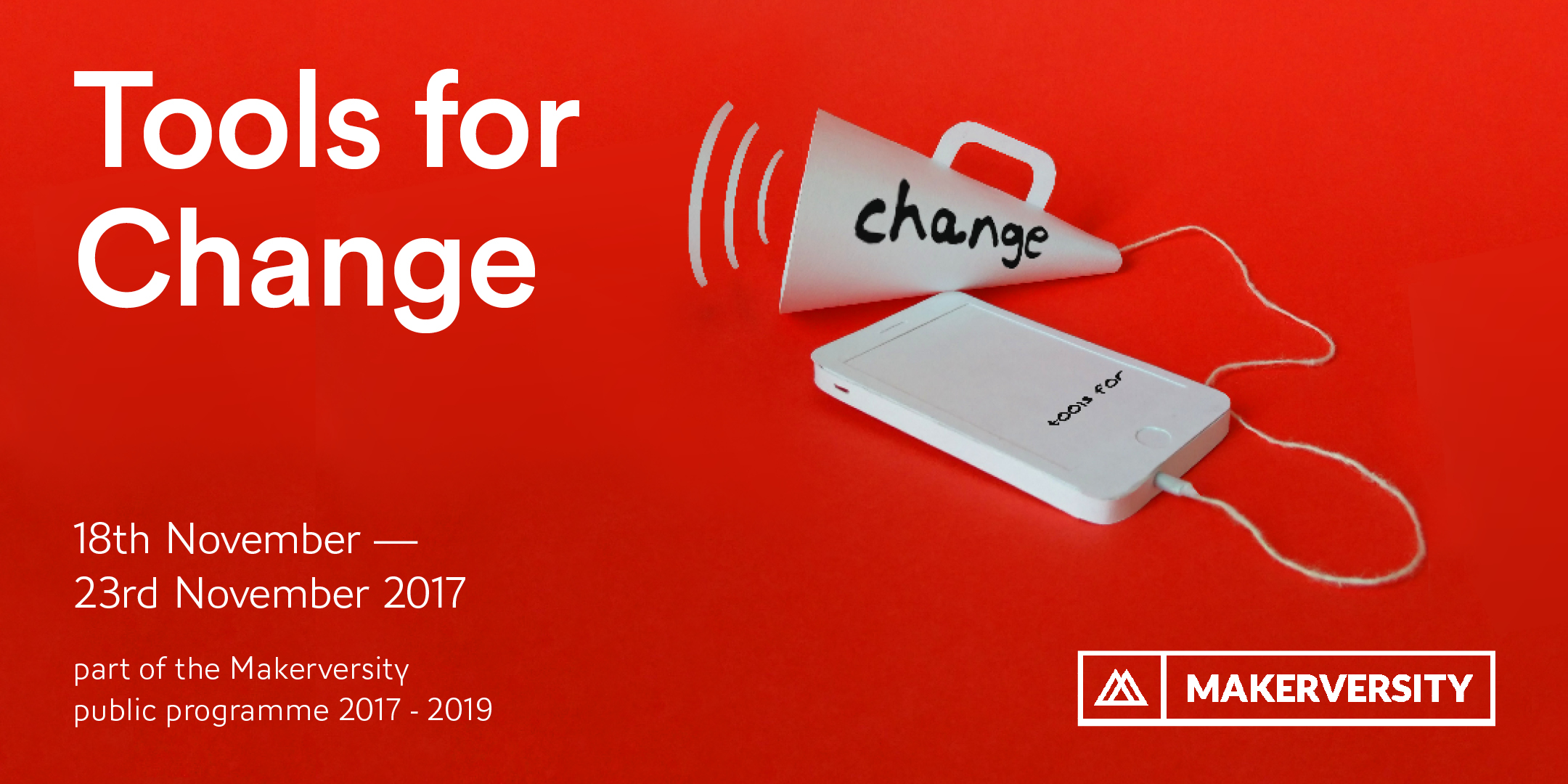 Makerversity are launching a new set of civic hacks to address the big societal issues of our time. Through fostering collaboration between makers and the public we aim to investigate the role that design can play in creating clever and radical solutions to the problems facing our modern world.
In this inaugural event we take a look at PROTEST and ask the question : How can we design for activism?
This exhibition will showcase the results of a two day hack by resident makers addressing challenges of effective activism and the role of design in movements for social change in collaboration with Citizens Uk & Stop Funding Hate.
---
See below for the full programme

November 7th : Tools for Change : Activation Session
November 13th : A Brief History of Protest : Talk
November 15th : Inspired by Ideas : Film night
November 16th : How to Resist : Turn protest to power : Matthew Bolton
November 18th & 19th : Tools for Change : Exhibition
Novmeber 18th : Banner Making Workshop : Ed Hall & Sabina Weiss
---
Alongside the exhibition of hack outputs we are proud to exhibit Resistance! A DIY archive project and travelling exhibition.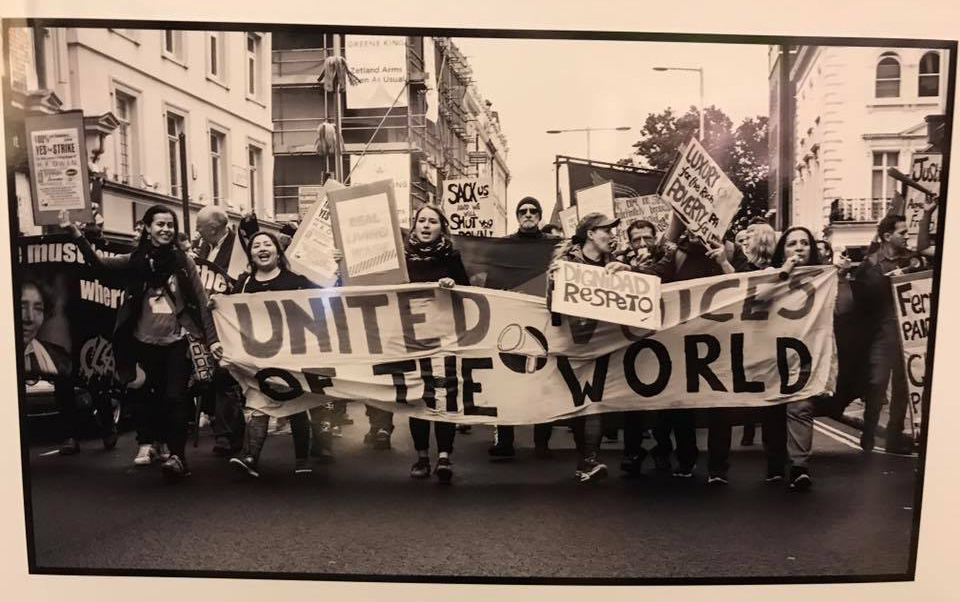 Resistance!
UK grassroots movements for social change
The Resistance Project is an open network dedicated to a documenting of history by the people who made that history.
Resistance! is an organically evolving project that aims to create a public DIY archive of UK movements for social change, telling the stories of vibrant activist culture from the last few decades.
The exhibition showcases photographs and video footage, as well as flyers, posters, leaflets, newsletters, banners, artwork and disobedient objects from a wide range of grassroots protest movements all under one roof. Visitors are encouraged to scan and upload exhibits in the gallery, record stories as podcasts, and learn how to archive resources to make them available to all.
Be part of the future – learn from the past.
Get in touch here or via email historyofresistance@gmail.com
This exhibition will be running between the 18th and 23rd of November in Somerset House, New Wing. 
---
---

When
Saturday 18th November 2017