PAST EVENT
DIY Solar Panel Workshop
Ever wondered just what goes on inside a solar panel? Ready to take clean energy into your own hands? Stumped by watts, amps and volts? Fascinated by the future of power?
If you are interested in discovering more, this one day, very practical workshop, will allow you to create a product to charge your phone (and other USB devices) from the sun, that you can take home at the end of the day. You will learn what energy is and what it can do, and gain a hands-on understanding of the electrical basics: current, voltage, resistance, power, and series and parallel circuits.
During the workshop you will build your own solar panel from reclaimed materials, learn how to test it, and connect the charging components required to provide power on the go.
Experienced facilitators from Demand Energy Equality will guide you through the making process, while exploring the energy challenges we are facing, and what possible solutions might look like.
All tools and materials are provided
No previous experience required – perfect for absolute beginners.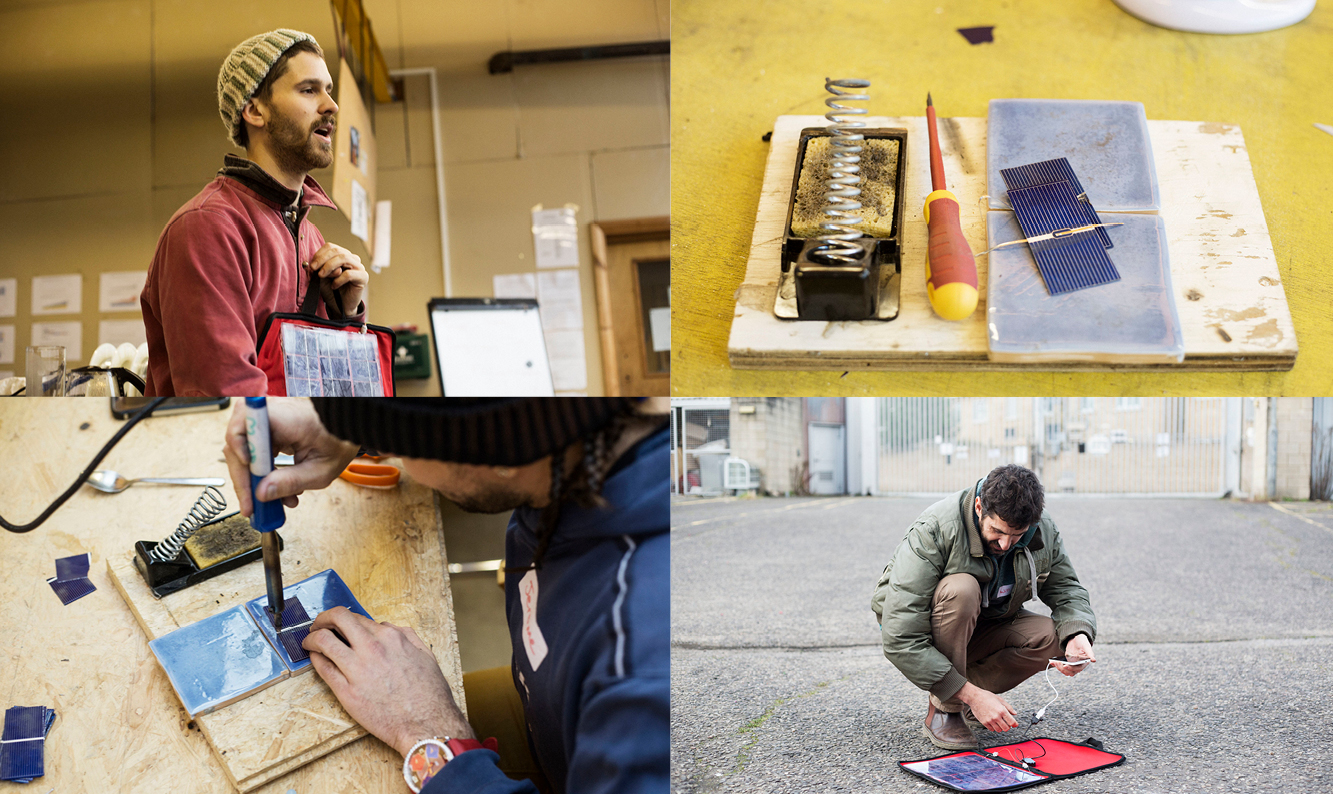 Find out more about Demand Energy Equality.
---
See below for the full Programme:
Tools for Change Activation Workshop, April 25th
Tools for Change Exhibition, May 28th – June 3rd
Tools for Change Talk, May 31st
Tools for Change Solar Panel Workshop, June 2nd
When
Saturday 2nd June 2018
Where
Makerversity, Somerset House